BOARD OF ADVISORS
DID YOU KNOW
1 million germ destroying white blood cells per litre of breastmilk...
One litre of breastmilk contains over 1 million white blood cells that destroy all kinds of germs! No wonder donor breastmilk saves lives.
Professor Gert Kirsten graduated from the University of Pretoria after which he completed his post-graduate medical training at the Universities of Pretoria and Cape Town.
He did a Fellowship in Neonatology at the Hospital for Sick Children and the University of Toronto, Canada from 1984 – 1986.
He obtained his MD from the University of Stellenbosch in 1996 on the long term neurodevelopmental outcome of infants born to women with severe pre-eclampsia.
His particular fields of interest are:
o neonatal nutrition
o Kangaroo Mother Care
o breast feeding the very low birth weight infant
o non-invasive ventilation of the Very Low Birth Weight infant
Professor Kirsten is currently working as a neonatologist at Panorama Medi-Clinic Hospital, having retired in 2014 from being the long-standing Head of the Division of Neonatology at Tygerberg Hospital and the University of Stellenbosch.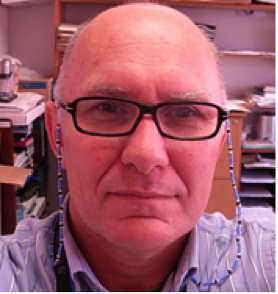 Dr Max Kroon is a Specialist Paediatrician working at Mowbray Maternity Hospital and Senior Lecturer in the Department of Neonatology, Faculty of Health Sciences at the University of Cape Town.
His particular fields of interest are:
o the Prevention of Mother-to-Child Transmission of HIV (PMTCT) and as such he has:
o been part of the Western Cape Provincial Department of Health PMTCT advisory group since 2001
o authored the Provincial PMTCT guidelines for infants with birth weights of less than 2000g.
o HIV and infant feeding
Mowbray Maternity Hospital drains the highest HIV burdened communities in Cape Town, resulting in up to 200 HIV-exposed babies being born at the facility each month. Many are pre-term or low birth weight babies.
Dr Kroon is also actively involved with the Human Milk Banking Association of South Africa (HMBASA) and is a medical advisor to Milk Matters.

Dr Nils Bergman is a Public Health Physician working freelance and fulltime in promoting and disseminating newborn care practices based on scientific evidence worldwide. He currently promotes and researches skin-to-skin contact on a fulltime basis.
He is an Honorary Senior Lecturer at the University of Cape Town, South Africa, and a research affiliate of the South African Medical Research Council.
Dr. Bergman was born in Sweden and raised in Zimbabwe, where he also later worked as a mission doctor. He received his medical degree (MB ChB) at the University of Cape Town, and later a Masters in Public Health at the University of the Western Cape. During his years in Zimbabwe he completed a doctoral dissertation (MD, equivalent to PhD) on scorpion stings. He has worked in rural South Africa, Zimbabwe and Sweden, and his last posting was Senior Medical Superintendent of Mowbray Maternity Hospital in Cape Town, overseeing 18000 births per year.

Johann Steyl, the Microbiological Advisor to Milk Matters and former Laboratory Manager at National Health Laboratory Services (NHLS), is currently the Laboratory Manage of the City of Cape Town's Specialised Health Services Laboratory and presents lectures and practical training sessions as a specialist in public health microbiology.
He is:
o a Fellow member of the Society of Medical Laboratory Technologists of South Africa
o a member of several advisory, technical and microbiology standardization groups
o a member of the NHLS outbreak and infection control group
o a registered Foodstuffs, Cosmetics and Disinfectant Act analyst for the National Department of Health, Directorate Food Control
o a subject expert witness
He has presented several papers and posters at national and international medical and environmental health congresses.

Dr. François Bonnici is Director of the Bertha Centre for Social Innovation & Entrepreneurship at the University of Cape Town's Graduate School of Business.
Originally trained as a physician in South Africa, he also read for a Masters degree in Public Health (London) and a MBA (Oxford) as a Rhodes Scholar.
He has worked in paediatric clinical medicine, in humanitarian and development programmes.
As a Global Leadership Fellow of the World Economic Forum, he worked on developing public-private partnerships and innovations for development, later heading up the Forum's own Schwab Foundation work in social entrepreneurship in Africa and the Middle East.
He co-founded the African Social Entrepreneurs Network and with colleagues has established an award-winning social enterprise building low-cost medical devices for low-resource settings.
Mrs Lulama Sigasana is a nutritionist working as the Health and Nutrition Manager at Ikamva Labanthu in Khyalitsha and is a strong supporter of breastfeeding and human milk banking.
Nicolette Henney is a Dietitian who has worked in Nutrition at the Department of Health for many years. She is passionate about breastfeeding and milk banking along with optimizing infant and young child nutrition.
Donating breast milk is an act that involves the least pain and the most gain, compared to any other human tissue or organ donation. It is potentially life-saving and is worth more than equipment or staff.
I will do whatever I can to help save these little babies. I am glad to be able to donate my milk to them.